Many commercial real estate firms have "management departments" with salaried staff. We come with thirty five years of experience, a professional status, and a resolve to solve any tenancy problem in a matter of hours, not days.

Our management reporting is "cutting edge" utilizing:
Skyline Property Management Software
Written reports are made monthly and include:
Detailed Profit and Loss Statement
Rent Roll Report
Reconciled Checking Account Report
Copies of all Paid Invoices.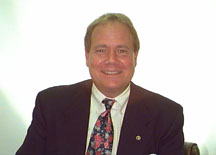 John J. Roper has been managing commercial properties and commercial owners associations for 35 years. Quality management skills require patience, understanding, and attention to detail. All owners must have their properties clean and presentable with good "curb appeal" in order to attract and retain quality tenants.
Duties of property management include accepting rents, responding to and addressing maintenance issues, and providing a buffer for those landlords desiring to distance themselves from their tenant constituency. Special attention is given to landlord/tenant law and most commonly evictions, non-payment, harassment, reduction of pre-arranged services, and public nuisance are legal subjects that gain the most amount of attention from property managers. Therefore it is a necessity that a property manager be current with applicable municipal, county and state laws and practices.
The Roper Company has had a great deal of success in creating value for distressed properties since 1985. Every single project handled since then has resulted in large gains for the owners who have purchased these properties (call for references and specifics). Working with financial institutions, life insurance companies, private equity firms, and individuals has been rewarding, as well as educational in all aspects of asset ownership.